Coaches For Sale
Open Search Form
Browse the up to date listings for used coaches for sale from trade sellers and directly from operators. Bus & Coach Buyer is the place to find your next used coach.  Choose your preferred chassis manufacturer and body builder combination. If you are hoping to find a coach for sale in your area, enter your postcode into the search for a list of local used coaches. Use the advanced filters to select just used Euro 6 coaches for sale - for those trips to London - or if it has to be a coach with a manual gearbox then you can easily filter these out.   Choose from the popular coach manufacturers such as Volvo and Mercedes or the less well known Yutong, at Bus & Coach Buyer you will find a huge choice. Our industry experts with decades of experience in the Bus & Coach market, we have put together a used coach classifieds system to help the coach operators get the best deal they can when buying their next used coach. We welcome feedback if there are any additional features you would like to see here.
Showing 21-30 of 70 results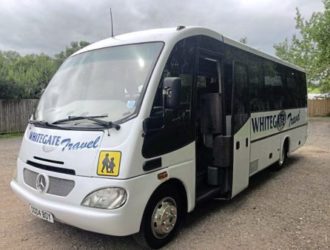 43 total views, 1 today
£15,950
2004 Mercedes Benz 815 Sitcar Beluga  29 seat midi coach + courier seat all with 3 point belts.  All the usual bits, very well maintained and in excellent condition, new test 13.04.2021. ...
View Details
53 total views, 0 today
£16,950
2001 ('Y') Ayats Bravo I 75 Seat Double Deck Executive Coach   Cherished Registration to be retained DOFR: 21.05.2001 MOT: 10.05.20 Mileage: 542869 kms (26.02.2020...
View Details
Sold
59 total views, 2 today
£17,950
2006 (55) Mercedes Benz Sprinter 0.616 CDi Ferqui Sorocco 22 Seat Minicoach   Cherished Registration to be retained DOFR: 14.02.2006 MOT: 25.01.2021 Mileage: 48572...
View Details
23 total views, 0 today
£18,500
Coach Length: 12m Interior colour: Green/Red Multi Chassis Manufacturer: BOVA FUTURA FHD Toilets: No Air Conditioning: Yes Continental Doors: Yes Drinks: Yes Wheelchair Accessible: No
View Details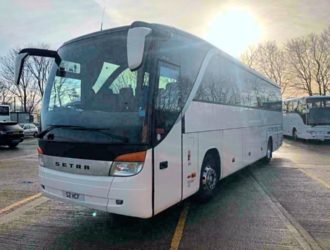 27 total views, 0 today
£19,000
2004 SETRA 415 HD  LEZ & ULEZ compliant, ZF gearbox (11 gears), working air conditioning & heater, 49 new upholstered reclining seats, centre sunken toilet (working), reverse came...
View Details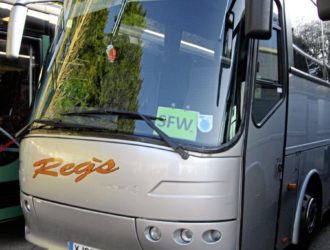 46 total views, 1 today
£20,000
04/2005 DAF BOVA FUTURA 53 seater, MOT 17/10/20, LEZ compliant £20,000 + VAT (sensible offers) For more information call Gareth on 01438 822000 or e-mail [email protected]
View Details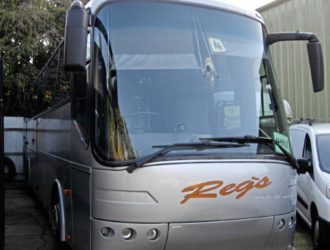 29 total views, 0 today
£20,000
04/2005 DAF BOVA FUTURA 49 seater centre, WC, MOT 22/07/20, LEZ compliant £20,000 + VAT (sensible offers) For more information call Gareth on 01438 822000 or e-mail [email protected]
View Details
24 total views, 0 today
£22,500
Coach Length: 12 Interior colour: MULTI Chassis Manufacturer: BOVA FUTURA FHD Toilets: No Air Conditioning: Yes Continental Doors: Yes Drinks: No Wheelchair Accessible: No
View Details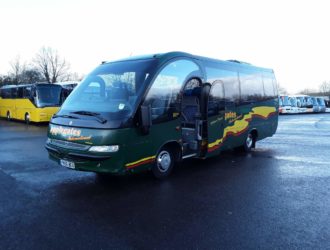 46 total views, 0 today
£22,500
Interior colour: Blue/Multi Chassis Manufacturer: Iveco Toilets: No Air Conditioning: Yes Continental Doors: Yes Drinks: No Wheelchair Accessible: No
View Details
14 total views, 0 today
£22,500
Coach Length: 12.2M Interior colour: Green/Gold Chassis Manufacturer: Bova Toilets: Yes Air Conditioning: Yes Continental Doors: Yes Drinks: Yes Wheelchair Accessible: No
View Details